Haiti Countryside Fellowship & Orphanage Fundraising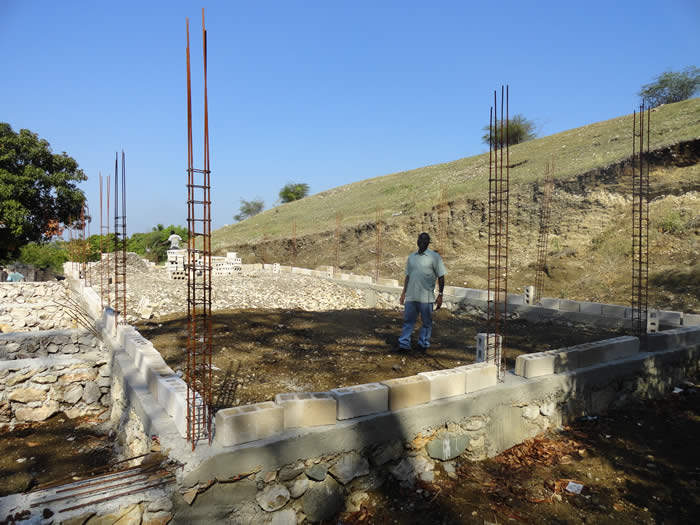 Pastor Thomas Bernard is standing where the new church in Leogane is being built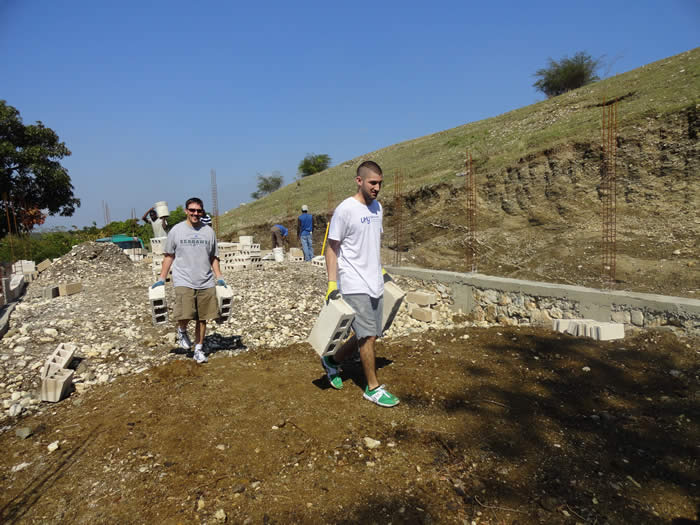 Bringing up the block to start the walls of Good Shepherd in Leogane!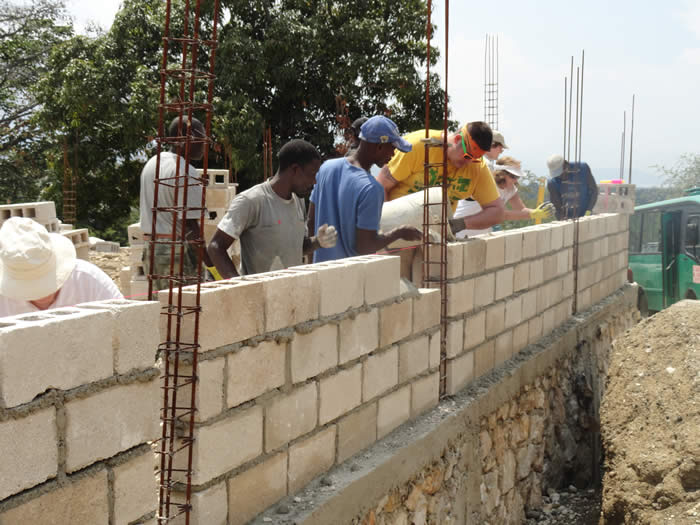 The walls are getting higher!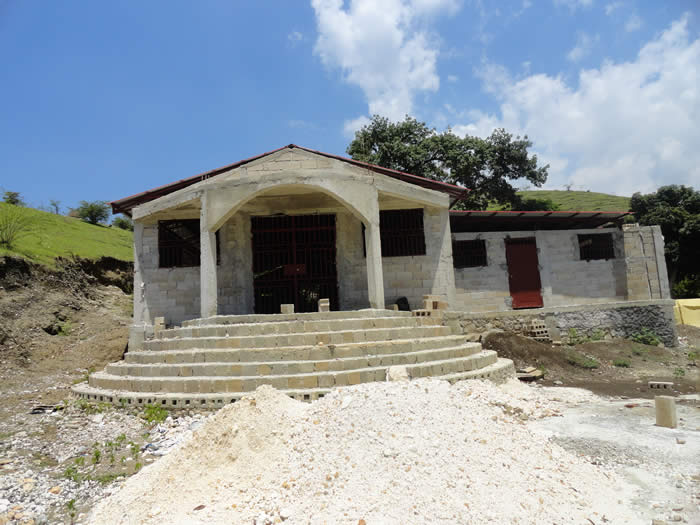 Good Shepherd in Leogane is coming along quickly!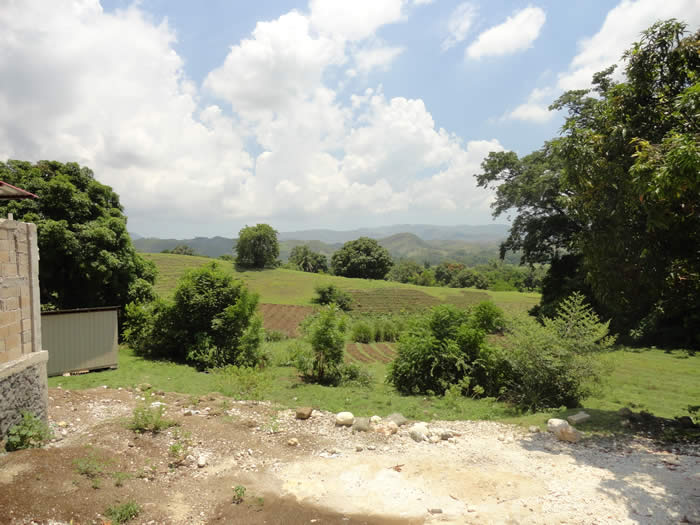 View from church in Leogane!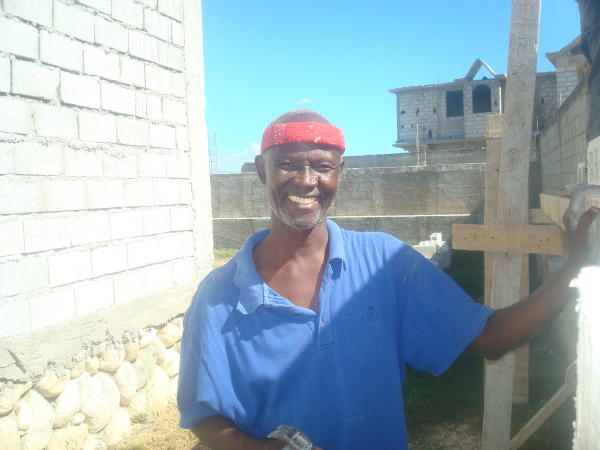 This is Leonard - our driver, friend and protector.
He gets us to the work site and helps us work as well!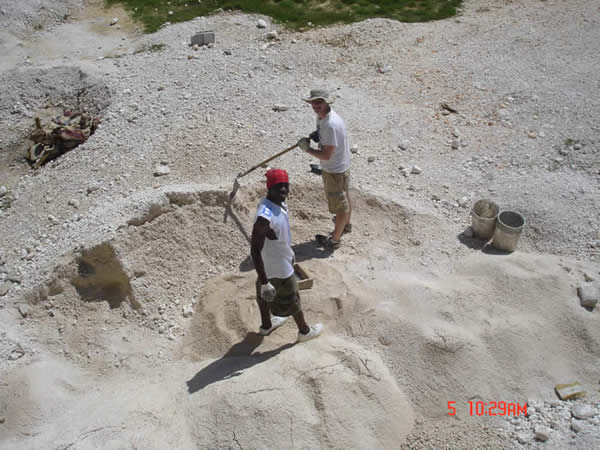 Mixing sand, stone and bags of cement to make mortar!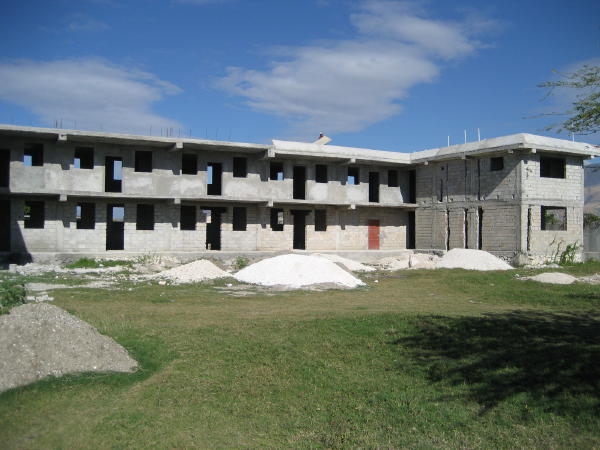 This is the orphanage in Lilavois!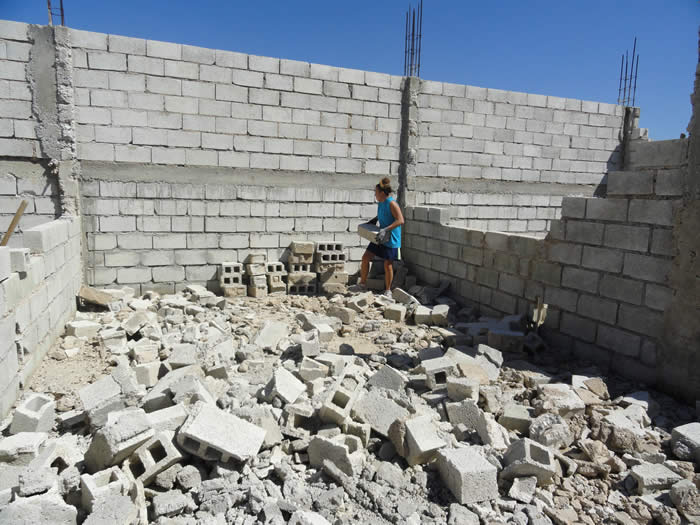 Since the earthquake in Jan. 2010, removing rubble will always be a part of a work project.
Above is the grain storage, at the orphanage, that was damaged in the earthquake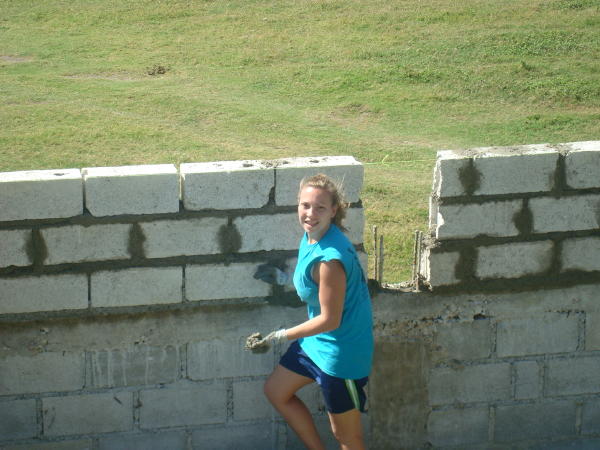 Rebuilding the surrounding wall that protected the orphanage.
It fell during the earthquake.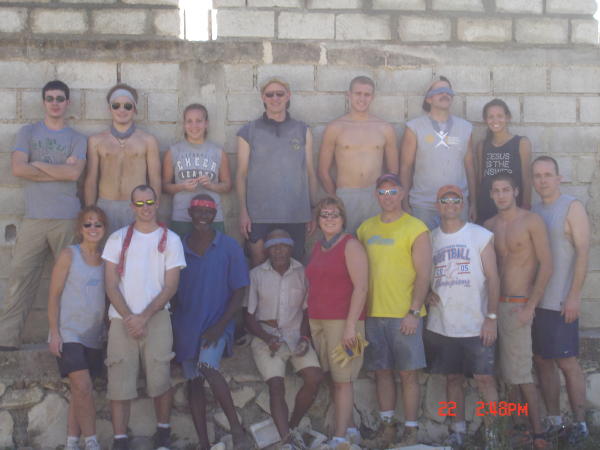 One of our teams that built the surrounding, protective wall around the orphanage,
medical center and grain storage building.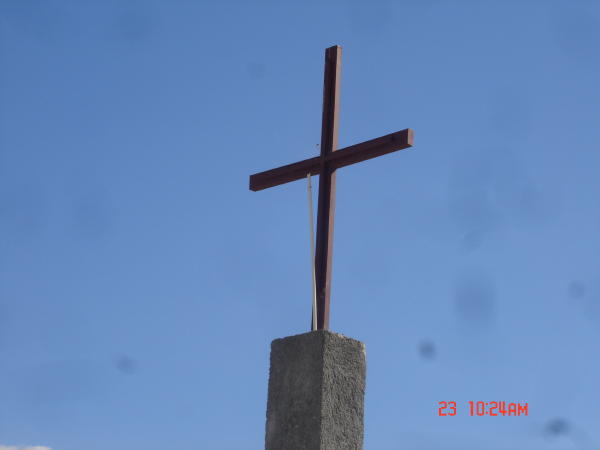 This cross greets everyone entering the orphanage in Lilavois!